When I dreamed about being a mom before having kids, I'm not sure that I adequately factored in how much time I would spend focusing on my child's bathroom habits. Once I became a mom, I found myself quite frequently getting into conversations about diapers, and potty training, and belly trouble, and far more in-depth details about my child's pooping habits than would ever have even crossed a nonparent mind. It is just one of those unspoken mom jobs that nobody ever really talks about.  And although it is far from a highlight of this whole mom gig, the truth is, it is important for your child's health, so it is important to pay attention to. So not unlike many times in the past, I once again find myself right back at it again with todays topic: Stool Testing.
We already have talked about the importance of gut health for our kiddos. You also know that we are personally advocates for an integrative medicine approach. Stool samples are a pretty common tool used by those "deeper dive" type practitioners to help get a better understanding of their patient's health. Obviously, no real surprise then to hear that we completed a stool sample collection for my youngest son just this week and sent it off to be analyzed. Other than my house smelling pretty interesting after each sample collection, the process was pretty smooth overall.
Our practitioner uses Genova Diagnostics as their preferred lab for testing. Everything they require for a 3-day collection is organized and provided within a prefilled box. Ours contained 1 vial each for day one and two, and multiple vials and a swab kit to be completed on the final day three. Directions are very simple, and require you to "scoop" using a tool attached to the vial cap. The vials also include prominently marked fill lines so you don't have to question how much to put in each vial. I joked with my husband this time around that I would try to finish "playing in the poop" quickly, as I worked to scoop the specimen into the vials. Samples are to be kept refrigerated between days (which this isn't something I love being in my refrigerator but there are multiple layers between the yucky sample and the air since they provide hard plastic vials and additional biohazard bags). All the paperwork was pretty simple as well. Just remember to label all the samples, including attaching the date of birth stickers. They offer pay online, on the form, or you can send in a personal check. Insurance is also accepted to help cover the cost of the analysis. They even give you a FedEx bag and a prepaid label.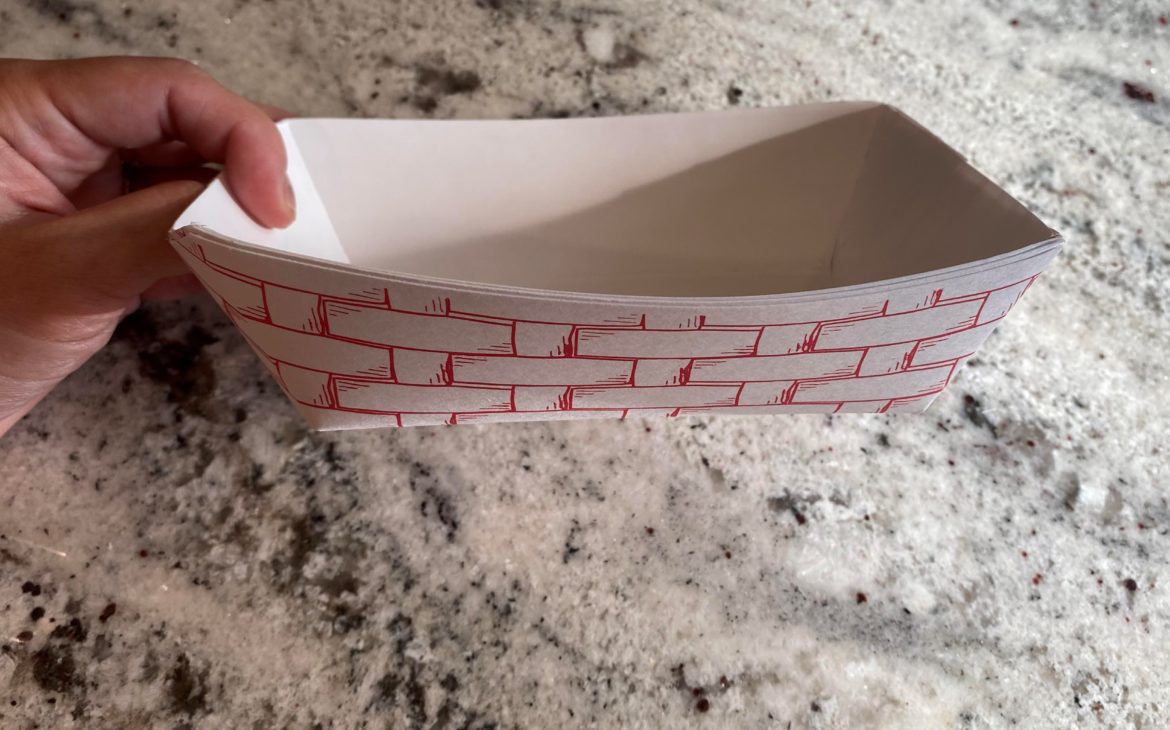 We have completed this type of testing with our older son in the past, so I was familiar with it all. But when my older son was getting this testing done, he was still in diapers, so collection was actually a bit easier, as you just collected at clean up time. Genova did provide these disposable paper containers that look like something you'd find to hold food at a local diner. They would require someone to hold it in place while the sample was being collected, not something that would be easy or preferred. Thankfully my doctor also provided me with one of the fisher scientific commode specimen collection systems which made everything a whole lot easier. It just sits on the toilet and collects everything and you can remove it when the collection is complete. Just be sure to put it far enough back on the toilet as the sample cannot come in contact with urine.
There are a variety of tests that can be conducted on the specimen. Hopefully you have a good doctor that can direct you to get the tests done that will most benefit you. Our doctor has always ordered a pretty comprehensive test that looks at a variety of components including digestion and absorption, inflammation and immunology, gastrointestinal microbiome, bacteriology, and parasitology. From our older sons results we were able to find out that he had a dysbiosis of bacteria including not enough good bacteria, elevated levels of IgA which indicated an immune response, and suboptimal digestion and absorption of fat. So, we had plenty to work on from there.
We receive a copy of these results straight from Genova as well. They will look very colorful and do a pretty good job of letting you know the current health of your gut in a way you can understand. But since it is unlikely you would seek out a stool sample on your own, I would suggest you utilize your doctor to help review the findings and tell you how to proceed moving forward. Recommendations may be diet changes, supplements, or some of both. Gut health is way more important than we ever used to realize, and even though stool testing is far from a preferred activity be any means, if a little bit of "playing in poop" is all it takes to get a good look at my child's gut health, then I will gladly roll up my sleeves and complete this dirty job. What can I say? It's gross but these types of jobs just come with the mom territory, whether people tell you that ahead of time or not…