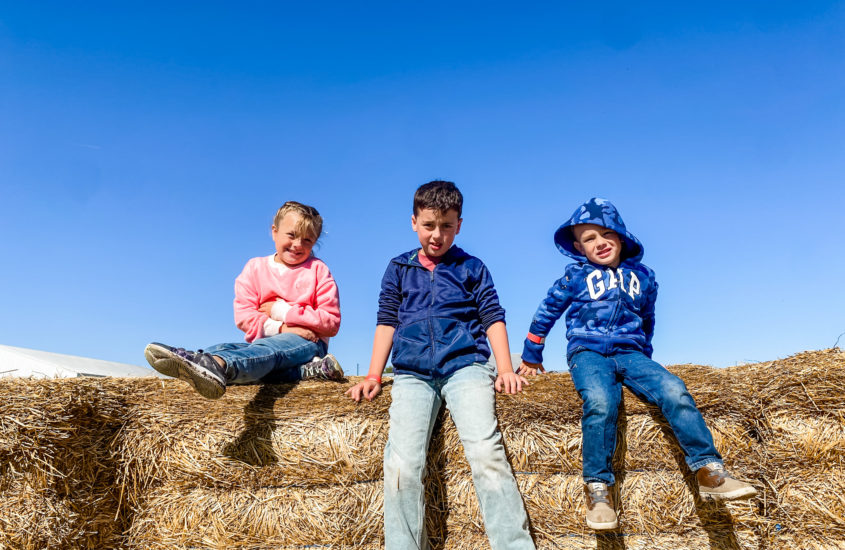 A spurt of warm weather this past weekend made it a great time for our annual trip to visit the "pumpkin patch". We went to our favorite go-to place (Furry Tail Farms) on Saturday just for this occasion. Then, Sunday rolled around and we didn't want to waste that beautiful day stuck in the house either, so we went to check out another similar local venue known as Crossway Farms.
Crossway farms has been around for quite a few years now, I actually remember stopping by about 4 or 5 years ago with the family, but it has really changed a lot since then! They went from having a few small hay-mazes and a corn pit in the barn to an entire outdoor play area that they call the the Crossway Corral Play-zone. A large section of the crossway experience does not cost an entry fee, but the Crossway Corral costs $7 to enter for ages 3-15. All other ages are free. Price wise, this is very reasonable compared to other locations we have been to around our area.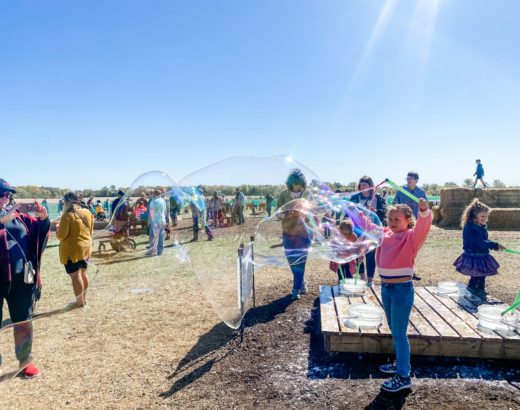 The play-zone had a variety of what I would call "stations" to visit for the kids including a small slide area, bubble center, tube swing, hay mound, tire mound, sandpit, and a few small activity areas such as bouncy balls, "big foot" races, etc. The giant bubble were definitely a fan favorite for my crew. It was a very cute set up. I'd say it definitely would target the younger age groups for most of the stations. I'd imagine the kids that are starting to reach double digits would get a little bored after a while, but very cute overall. Besides all the kids fun areas, they also have sunflower fields (through the end of September), U Pick pumpkin patches, a marketplace, some photo op cuts outs, a pond to sit by, and a "donut trailer" food truck.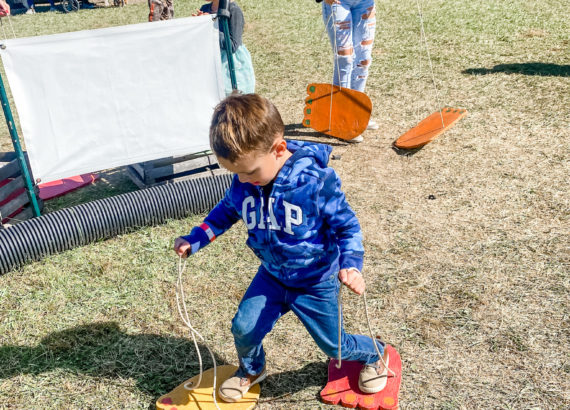 The one big downside for us; it was PACKED! We were honestly taken aback when we pulled up and saw all the cars in their parking area. The donut trailer line looked to be about a mile long. I'd  say at least 5 times as many people as we saw at our other go-to pumpkin patch the day prior. It was definitely a keep your head on a swivel kind of visit and we were thankful we had our "extra hands" aka grandma tagging along to help us keep track of the crew. One other small saving grace for us was the play-zone area was sort of fenced in with only one opening to go in and out of. I can't say for sure, but I'm guessing it is probably at high crowd level every Saturday and Sunday through their "Fall on the Farm" season. It is worth noting, in case you or your kiddos prefer small crowds, or if you have a child with elopement tendencies, that even though there are some things (such as the donut trailer) only open on the weekends, the play-zone area is actually open Tuesday-Sunday to visit. I anticipate going on a weekday would cut back a lot on the crowd and may make for a very different experience than we had.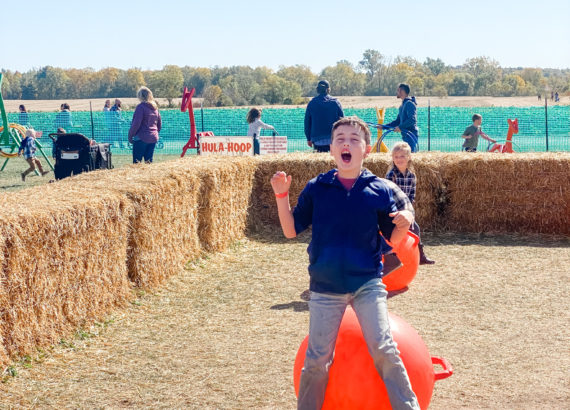 All in all, it was a very cute, not break the bank, nice local "pumpkin patch" to visit. Definitely not a well kept secret by any means, but even with the large crowd, thankfully there were no lines for the activity's that the kids wanted to do.  Lines only seem to come into play for the stuff that moms like me of the group would have wanted to do like take a photo with the Crossway farms set up, or get items from the donut trailer. This mom was completely ready to do without all those things but I did catch a bit of luck as we ran into some friends who had a family member waiting in line and was able to add a specialty drink for me onto their order. I do have to say that from that little sample I had I can now understand why people would be willing to wait in that enormous line!  If you are local to the Sidney, OH area, and feel like what I decried is up your alley, then be sure to stop by and check out Crossway Farms for yourself.