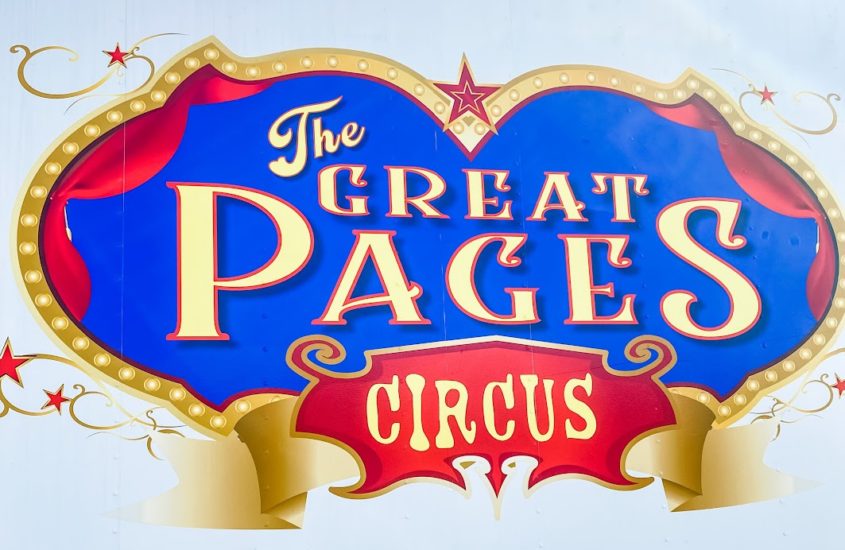 At the gas station counter as I quickly ran in to grab a drink for the road before running off again to take the kids to one of their many weekly scheduled events, I saw a box at the checkout counter with free kids' tickets to an upcoming local circus. Now to get technical, the ticket did state that the purchase of an adult ticket was required as well. I didn't think about it for about a week or so and then my brother bought me some of those same tickets. I figured it was local, so why not go ahead and check it out.
We have been to a local circus event before, but it was quite a few years back. Damion and Delia were so young, and Drew wasn't even born yet. From what I remembered they had behaved ok but we couldn't make it through the whole show. They were just too little at that time. It felt like a good time to give another event like this a try. The Pages Circus was set to take place at our local fairgrounds spanning two weeknights with a 4:30 and 7:30 show option for each night. We opted to take the kids to the 4:30 show hoping they wouldn't tire out. It wasn't quite the experience I remembered from the last local circus in town, but I'll go over the highlights for any who may be interested:
The Vibe
This did not feel like your "typical "circus. Maybe this is really based on a personal experience thing, as a kid I remember going to the Shriners Circus which was a HUGE event with all the things you would think a circus would have including the grand shows and the large animals. This circus was very low key in comparison. There was no tent, just had the show set up in a ranch style building at the fairgrounds. It was pretty small in regard to space and crowd. I am not sure what their official capacity was, but I wouldn't guess it held more than 100 people. No elephants or tigers. They had ponies and camels which you could pay for your kids to ride at various points and a couple of horses that had segments in the show. The clowns (not full clown outfits like I would think of) were fun but changed outfits and doubled as other acts. You get the gist.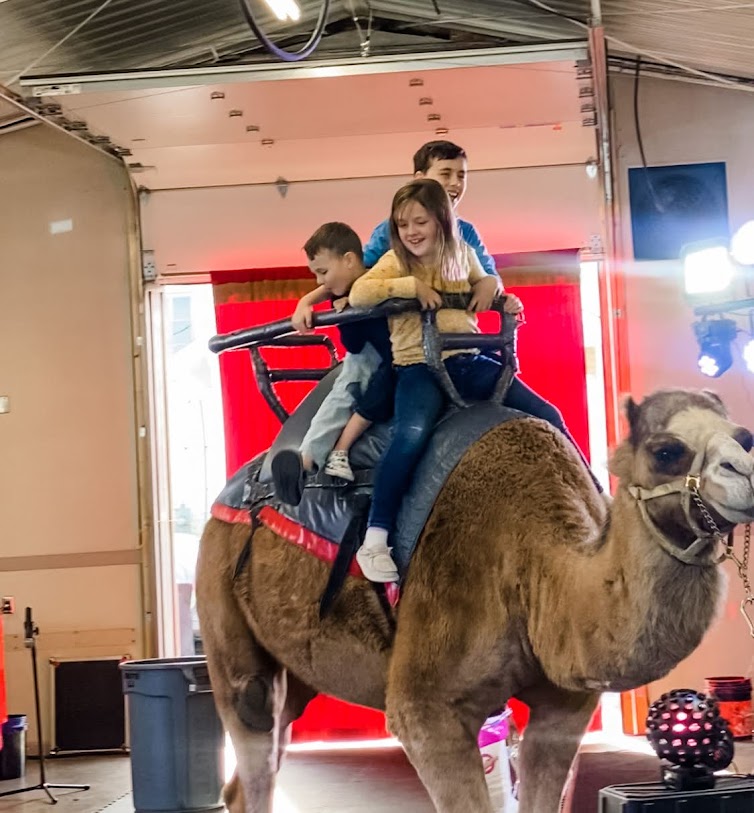 The Cost
The nice thing about it being small was that it felt a bit more interactive. The downside was the cost of everything. It was only $20 for an adult ticket (2 kids free for each adult) which didn't seem hateful. But everything else price wise would be something you would expect from a large-scale venue. And just like a regular circus venue, they are good at walking around and making sure your kids don't miss seeing all of the overpriced items that they have for sale. $15 for a toy, $3 for a hot dog, etc. For a small event, it could quickly turn into a pricey night if you don't set some limits on what they can and can't get.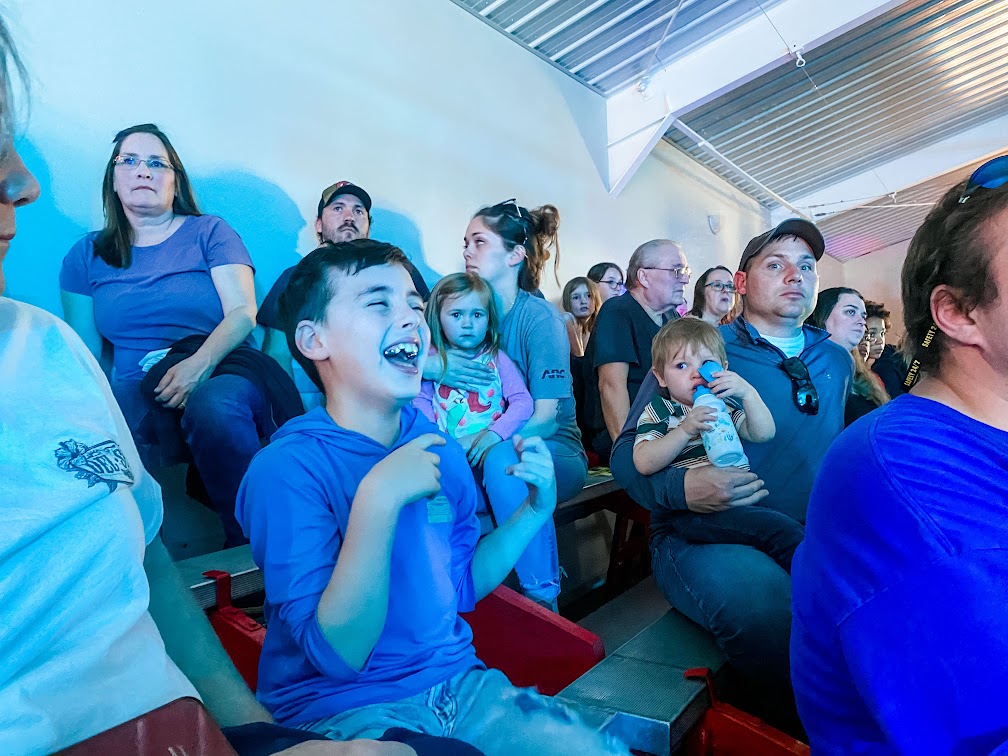 The Noise
My boys don't love loud noises, but we are fortune that their sensory issues to sound don't cause so much stress that they lead to meltdowns or other unwanted behaviors. I can tell that they don't like certain loud sounds when they cover their ears. I'm sure that all circuses can be fairly noisy, but if they were, the noise part was not something that stuck in my memory.  What I will say is that this circus seemed much louder than I remember from others. Maybe because the type of building we were in carried the sound differently. Maybe because their starting act involved a clown who communicated by blowing a whistle for the entire act. Whatever the case, if your child is sensitive to noise, come prepared with good noise cancelling headphones.
The Acts
Fitting with the rest of the theme for this place, the acts were far from as grand as what you would think of at a large venue circus. They had some impressive acts, the balancing for one. The rest was a lot of juggling and the smaller scale acts that you would generally see as fillers at a big circus. The clowns were funny and entertaining. There finale did take place outside and involved a large, enclosed cage and dirt bikes and was by far Damion's favorite part.
The final verdict….it was ok. I'm not saying I was ever expecting this to be a grand or massive event. I was maybe expecting a little more. Maybe at least a tent? But in the end the kids had fun and that was really the whole goal of it all along. It was nice to have something local to come through and fill an otherwise uneventful Monday night. One day I still plan to take them to one of the big shows, but this is a good place holder to check out as it comes through to pass the time until then.
If this event seems like something your family would enjoy, click here to check out their website for their upcoming dates and locations.