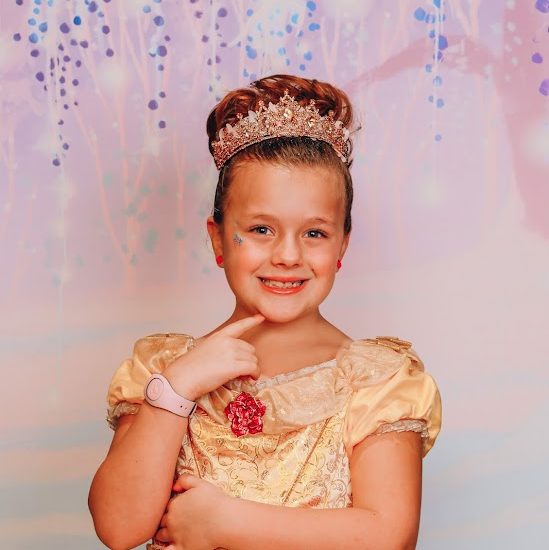 If you have been following us for the past month then you know that there is a LOT that goes into planning a Disney World vacation. A park visit alone is plenty to entertain the whole family, but if you are looking to do something on top of that then this is where the "extras" come in. One of the most popular, especially to those with little girls who dreams of getting a royal princess makeover, is a visit to the Bibbidi Bobbidi Boutique. We made a visit there ourselves on our last trip and I wanted to be sure to tell you everything that you need to know: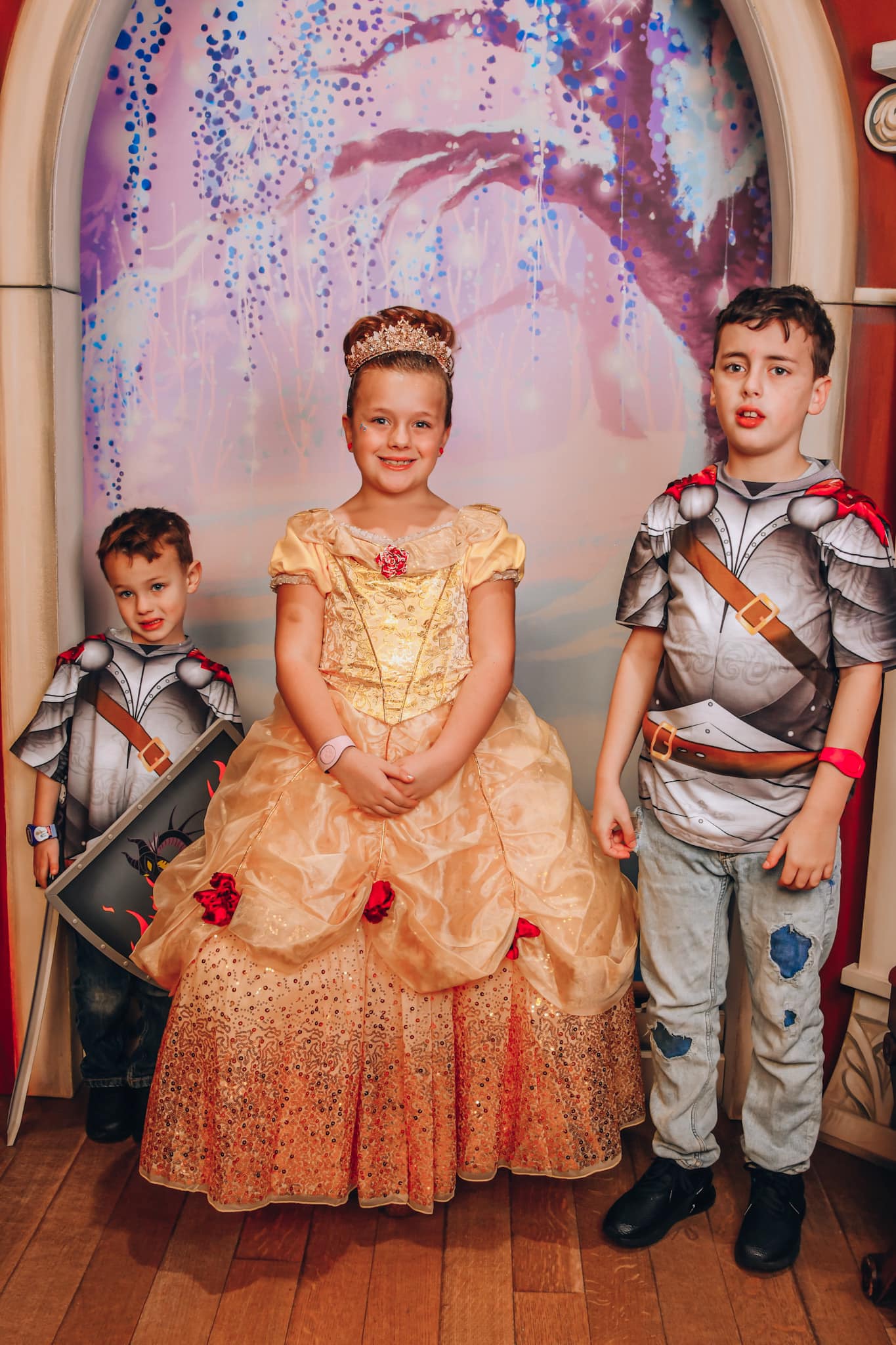 What is Bibbidi Bobbidi Boutique (BBB)?
The BBB is a place that does a fun makeover experience for your child. Geared mostly toward girls wanting to be transformed into their favorite Disney princess, but with options for boys who would liked to be turned into a prince or knight as well. There are age restrictions (child must be 3-12 years) and they are adhered to pretty closely. Each child is allowed to be accompanied by up to two guests.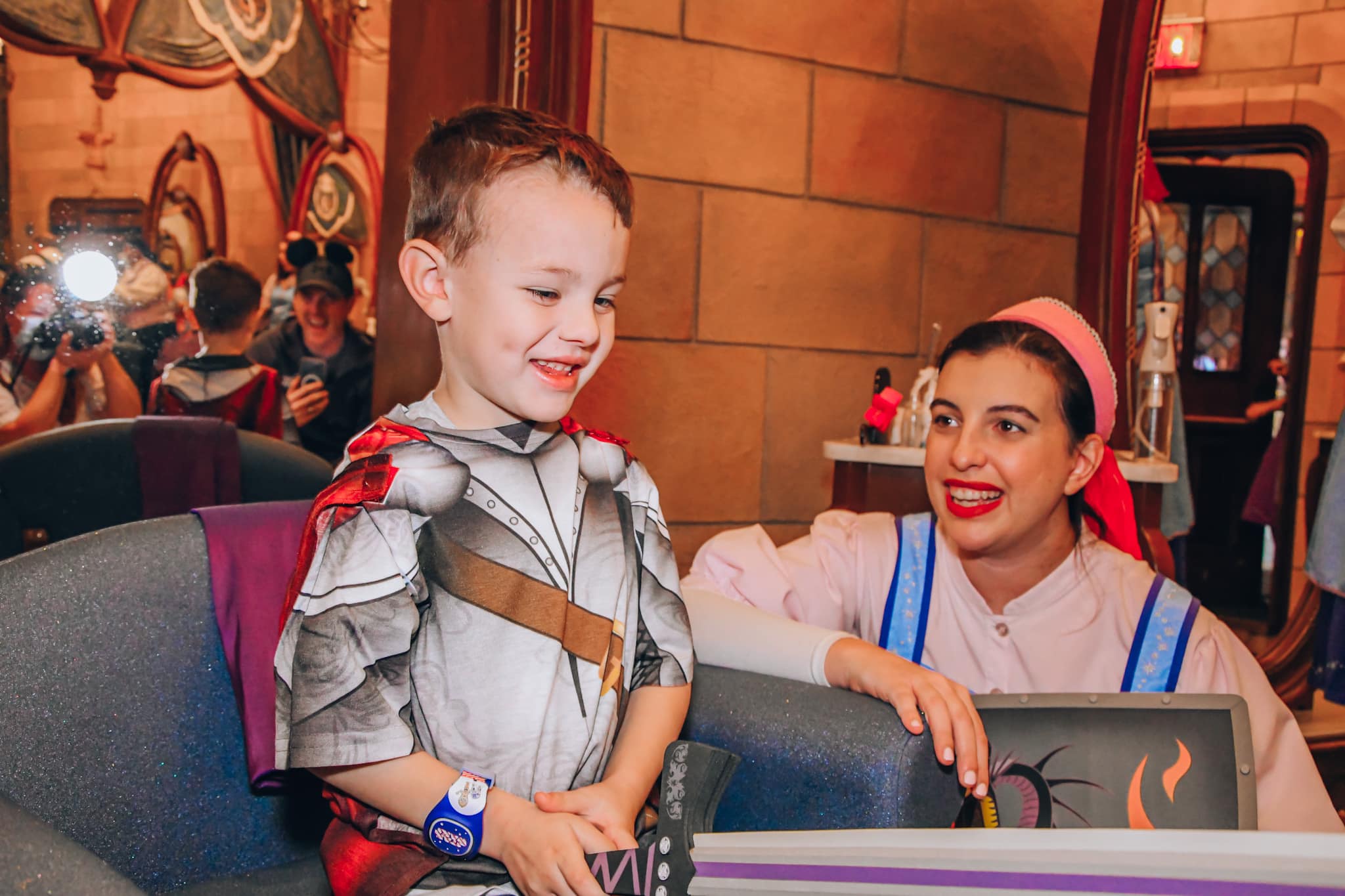 Booking?
BBB is a very high demand experience at Disney. Like all other Disney "experiences" that need to be reserved, BBB currently opens up at 60 days out from your first scheduled park day at midnight (EST). Yes, guests staying at a Disney resort do get that extra window for this booking as well. For a more in-depth explanation of this extra booking time check out my article on Disney World Reservations. Reminder if you don't get a reservation on your first attempt then you can try again with the apps like stakeout or mouse watchers as they will help you snag dropped appointments as the date approaches. If you are trying to estimate timing for other activities throughout the day, plan for the BBB experience to take about 1.5-2 hours with morning appointments hopefully being on that lower end but as they get backed up throughout the day, later appointments tend to take longer.
Where is it Located?
Pre-Covid they actually had multiple locations for this "extra" to help meet the high demand but have currently only reopened the BBB inside the Magic Kingdom Park. This unfortunately means that you need a park ticket to access the BBB and that you will have to use some of your allotted park time to complete the experience. The bright side is that your little prince or princess can show off their makeover around the park. Specifically, the start of the BBB including check in, shop, and dressing rooms is across from the back side of the castle. Then the child will move to inside a room of the castle for the actual "makeover" portion with their "fairy god mother in training".
Cost?
There are various packages to choose from as well as additional add-ons that will determine the overall cost of the experience. The current advertised packages for girls range from $99.95-$229.95, while the prince or knight options are a bit cheaper with options starting at $19.95 and going to $79.95. If you want a higher-level dress from the store than a deluxe, you will want to choose the baseline girl package and then add on the highest-level signature dress at an additional cost. All dresses and accessories are subject to availability, and it seems like since reopening they are having a difficult time keeping many sizes in stock for certain items. You are able to forgo purchasing a dress or outfit from the store and just bring your own in instead. There are various reasons why you may choose to do this such as cost savings, dress availability concerns, or maybe your daughters princess of choice is not an option for purchase at the BBB (such as Moana, Mulan, etc.). Even when you bring the outfit from outside the park, your child will still get access to the changing room with the magic mirror and everything. We brought our own dress, and it didn't alter my daughters experience at all. Actually, it made her feel a bit extra special having a different dress than others. My youngest son participated in the experience as well but knowing that sensory wise he wouldn't want to be in a costume all day we chose the lower-level knight package and just added on a knight t-shirt.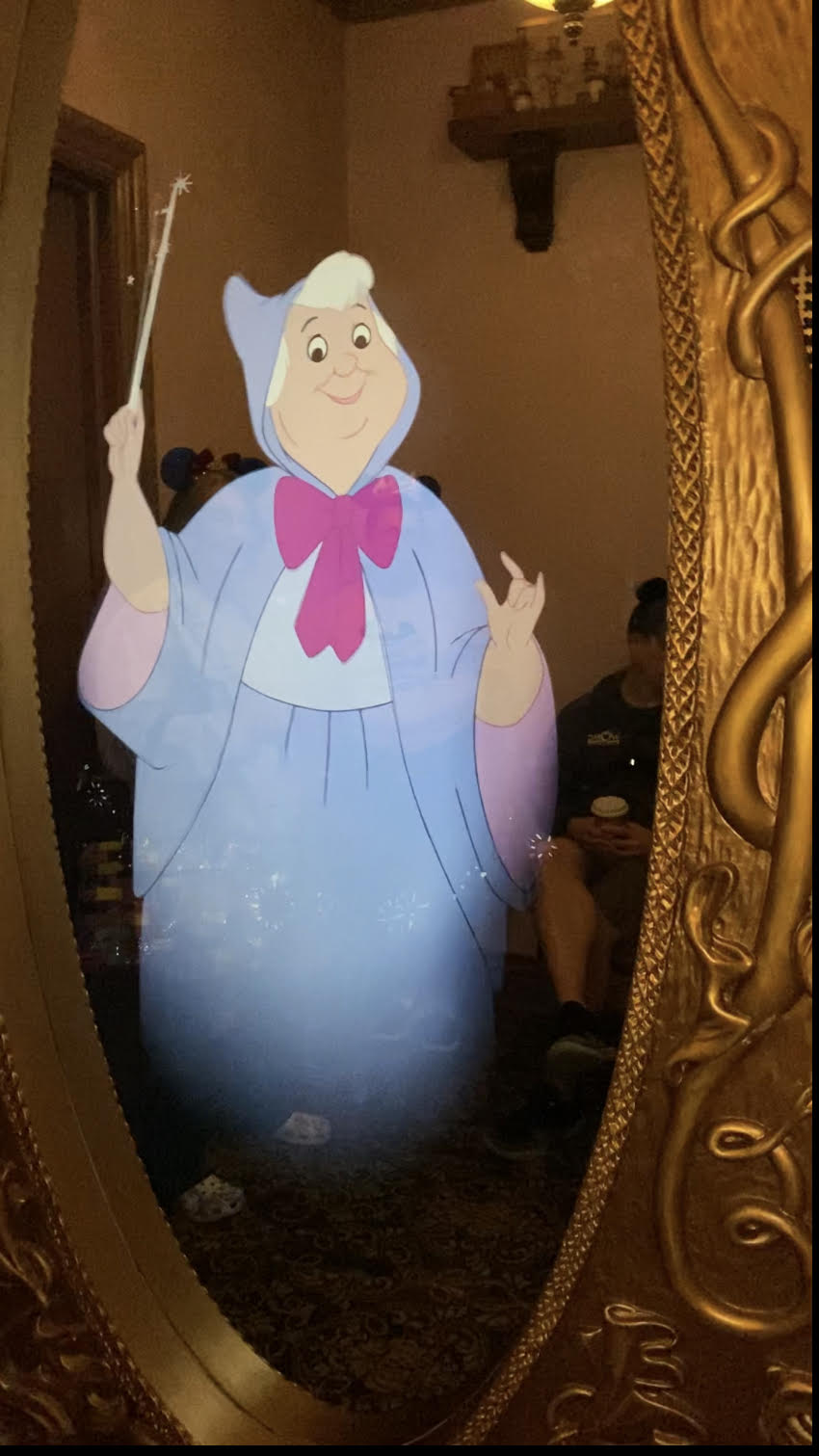 Experience
Basically, you will check in and choose your package. If you have multiple children booked for the same approximate time then you can request for them to go together, meaning they would likely share a changing room as well. Once called back your first stop is at the shop area (even if you already brought your own dress, you would still make this stop and hey, you may find some accessories to add to it). Then you will wait to be called again and move onto the changing room portion with the magic mirror (personally one of my favorite parts). It is also during this section that your girl will pick out her hair style from a book of selections. Finally you will wait to be called and walk across a path to the castle portion where your child will receive their makeover from their "fairy god mother in training". For girls this will include hair styling, make-up, and nail polish. For boys it includes hair styling with gel and a mighty sword and shield. Our son has many sensory issues and did not wish to have his hair gelled but was very happy to receive his sword and shield. Our oldest had no interest in participating in the BBB, so we just grabbed him a matching knight shirt and skipped the rest.
Wardrobe Malfunction
We brought our own dress (which my daughter loved) to the boutique and ran into a slight issue as the zipper broke upon putting her in the dress. Just as a heads up to others that may be in any sort of a similar situation, the boutique does not keep anything on hand to help with issues such as these. To my daughters dismay we were almost ready to give up and just purchase a different dress until they mentioned the baby station. My husband was able to run across the park to the baby station where he found pins and a small sewing kit. The cast members at the boutique were extremely patient as we dealt with our issue, and thankfully we were able to get the dress fixed.
Photos
If you are paying for an experience like this, then you are going to want some photos! You have the option to just take photos yourself, but there are photographers that come around during the makeover part and get photos as well. For the professional photos you have the option to buy the photos separately or if you purchase a memory maker for the day or trip this will give you access to all those photos as well as all other park and ride photos taken throughout the day. Once your child is fully transformed, make sure to head across the street to Sir Mickey's where you can get some additional photos taken with backdrops as well.
There you have it. Everything you need to know about a visit to the Bibbidi Bobbidi Boutique at Disney World. It was personally one of our favorite experiences that the park offers. Seeing your child's face light up as they are transformed into their favorite character is so special. Both my daughter and son enjoyed meeting the princesses and other characters in their new attire throughout the rest of the park day too. It is definitely an "extra" that you won't want to miss.