Disney World Reservations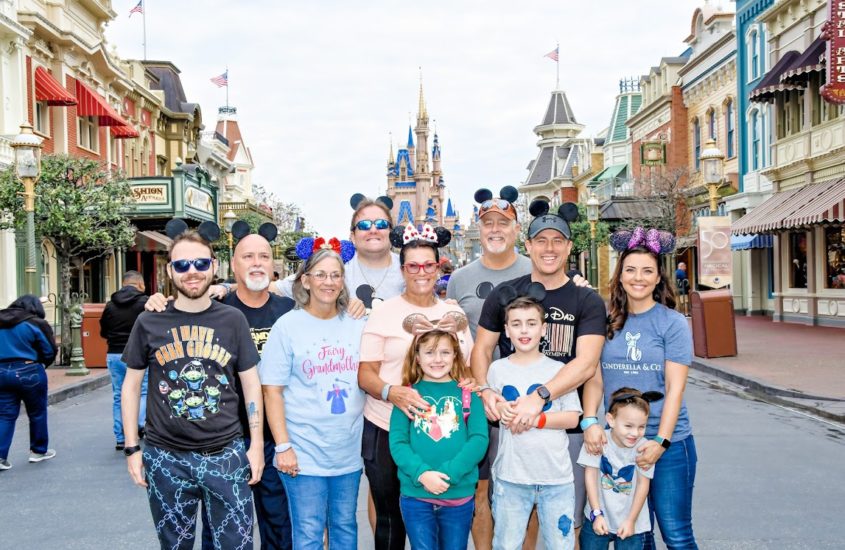 The planning required for a trip to Disney is at a level of no other place I have visited. Even if you try and skip out on a bunch of extras (which of course is not my style), you still are required to do more than just buy tickets to even enter the park and know all the extra rules if you want to visit multiple parks the same day. The days of flying by the seat of your pants for a quick trip do Disney seem like a thing of the past for sure. So, if you are one of those crazy parents like me that has decided you want to take your kids to Disney, there are obviously a LOT of things you will need to know. Today I would like to start at what I would consider "the beginning" of the process: Reservations. There are various types of reservations that we are going to go through today. Some reservations will be required for all who look to visit Disney, others will only be required for those "extras" that aren't a have-to by any means, but possible a want-to.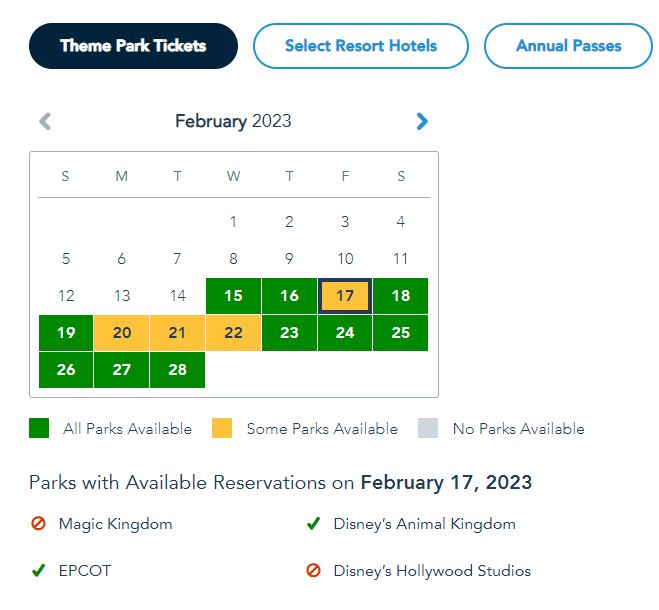 Park Reservations
Just purchasing a ticket will no longer get you into the park. It is required that you also have a "park reservation" for whatever park you plan to visit. If you have hopper tickets and plan to go to a second park in the same day, you do not need a reservation for the second park. You also are not currently permitted to hop to a second park until after 2pm and MUST visit the park you reserved a spot in before being allowed to visit any other park even if it is after that 2pm time. If you are purchasing tickets online the website is pretty good at reminding you to make these reservations. Just remember that you need to stick with the reservations that you made or update before visiting. Parks will sell out, especially in busy seasons, so the earlier the better to reserve your spot once you have decided to go. Reservations are not required for children under the age of three as they do not need to purchase a park ticket.
Dining Reservations
There are plenty of quick service restaurants at the parks, but if you are aiming for a sit-down break or maybe even a character meal, then reserving dining may be your way to go. On less busy days you may be able to do a walk up or even grab a quick reservation the day of but depending on crowd levels and popularity of the restaurant, you may need to book way ahead of time. All reservations can be made on the My Disney Experience website or app. This next part is where it starts to get a little confusing for many. Dining reservations open up at 6am EST 60 days before your park visit. If you are staying at a Disney resort, then you get to book ALL your reservations at 60 days from your first visit days through your trip (up to 10 days). To give an example of how this plays out, say that you are booked for a 10-day Disney vacation, and you are staying onsite with your trip dates starting April 16th and going through April 25th. You can start making your dining reservations for your first day of the trip on Feb 15th (60 days out), but you can also make all your reservations for the April 17th, 18th, and so on. So, while people staying offsite can only reserve for 60 days out, you really have a leg up and can get a few days advantage over those people. For this reason, many people generally tend to plan their days needing those coveted reservations (like Cinderella's Royal Table) toward the end of their stay. Also, just a heads up that if you have a large party, you may want to look into splitting and booking two tables at the same time. It's not ideal but this is what we recently had to do on our trip as we had a total of 11 in our group and I was unable to find any dining reservation for over 8 people. To do this you will need to have a separate person book under another My Disney Experience profile as it will not allow you to have two reservations for the same restaurant and same time through the app.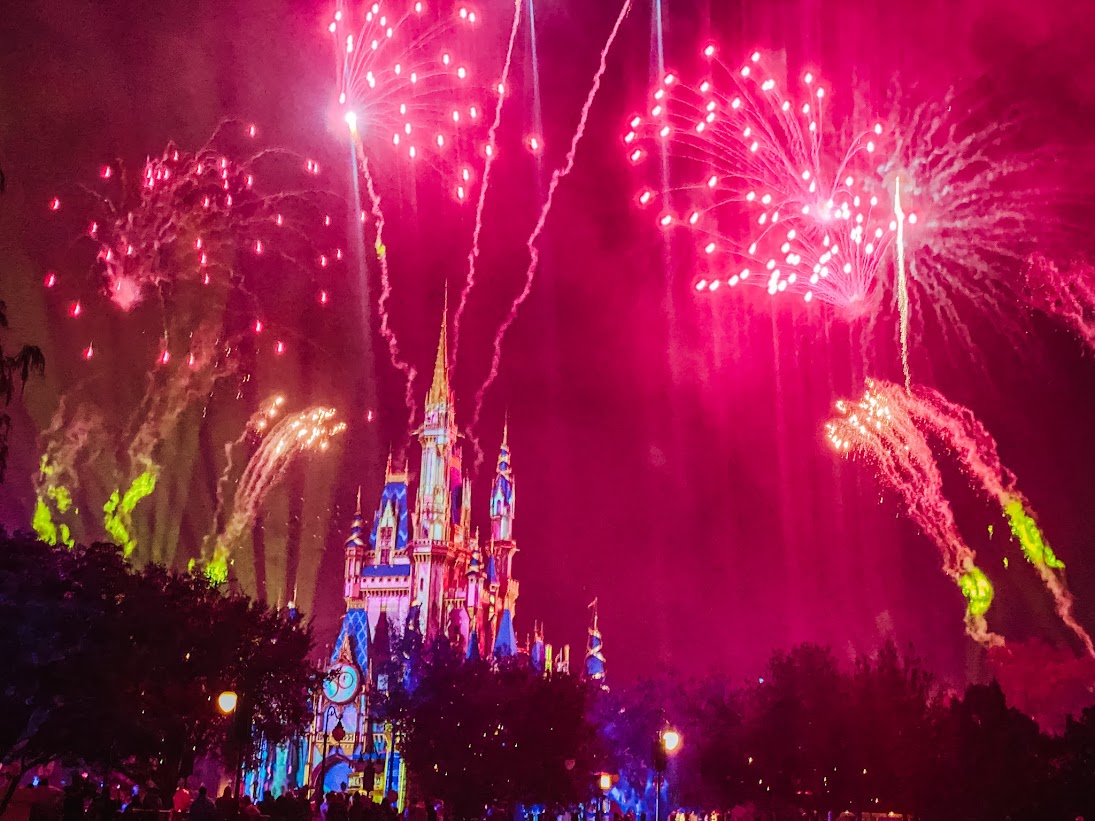 Enchanting Extra Reservations
Disney offers a variety of "enchanting extras" that require reservations as well. This would include things like Bibbidi Bobbidi Boutique, Firework Dessert Parties, Light Saber Building, just to name a few. If you are interested in knowing all the extra's you can find a link to the full list here. Reservations for these are very similar to dining in that they open up at the 60-day mark and those staying onsite have that same advantage again for booking through their whole trip. But unlike dining, and what many people seem to get mixed up, is that reservations for these open up at MIDNIGHT 60 days out, not at 6am. I have seen a lot of people miss this information and then complain online because they got on at 6am to book an experience and it was already completely booked up, not knowing that it opened up at that earlier time slot. We personally had a couple big wants on our list in regard to extras that I was able to snag and while browsing I came across another "extra" I decided I would like to try, a Fireworks Dessert Party. We splurged and booked Treats and Seats option at Magic Kingdom for this. It wasn't cheap by any means (I mean nothing at Disney really is), but with young kids and two boys on the spectrum I have to say it sure was nice to just be able to sit at a nice table, choose from a buffet of unlimited deserts and alcohol, and have a great view of the fireworks without having to fight through the crowd. I have heard some people prefer the pre or post parties because they said it has an even better view, but personally we were happy with our choice. 
No Spots Available
You may find that even being diligent about logging on at those midnight or 6am time slots at 60 days out still leaves you seeing the dreaded sign of no reservations available. This could be because maybe someone onsite had a leg up and are getting to book a few days early, or even if you are onsite and have that extra day jump, it may just be that popular of an item that it booked up faster than you could click the button. Whatever the case, don't fret, you are not totally out of luck for your dream reservation. Many people book items and then as plans change, they drop them before the date arrives. Some things like firework dessert parties have to be dropped at least 5 days before, some are a day before, and some are as little as two hours before. If you didn't get your desired reservation the first time around, I would recommend that you sign up for programs like stakeout, mouse watchers, or mouse dining. All of these sites provide a similar service in that you put in the event with the desired date and time you are hoping for, and they will alert you when a reservation is dropped. You still have to be pretty quick to snag things, but it helps give you a good additional chance. Some of these apps require payment for their services while some of have free options as well. For our trip, my daughter wanted to do BBB. At 60 days out the only reservations available were late afternoon, but by using stakeout I was able to grab our ideal morning slot just a few days before our visit!
As you can see, Disney is far from a carefree family vacation. But based on the number of "extras" you are hoping to do will determine the level of crazy you need to reach to achieve all the things you wish to do during your visit. I'm not going to say it was easy, but I utilized all the information that I have presented above, and I was able to snag pretty much every reservation that I wanted (and we weren't even stay onsite). If you can't already tell from all of today's information, I really don't believe that Disney is the right vacation for people who prefer relaxing or go with the flow trips. But if you are someone who doesn't mind planning or even a bit of a challenge, then you may be headed to the right spot. If that does describe you and you have your sights set on Disney in the near future, then be sure to continue to check back again next Thursday because we have only just scratched the surface of what to know with today's information.